Consulting & Solutions for a performant and sustainable industry
Information Systems

Build intelligent information
moventeam CONSEIL INDUSTRIEL, société de conseil spécialisée dans l'accroissement de la performance des entreprises et organisations. moventeam, conseil industriel, performance industrielle, consulting, ingenierie, formation, logistique, supply chain, manufacturing, moventim, process reengineering, business, lean manufacturing, noventeam.
The Information Systems of Industrial Operations are at the heart of the Information Systems pyramid, under the ERP. With links with the CAPM and the process, the ISIO consist of:
> MES – Manufacturing Execution System
> WMS – Warehouse Management System
> LIMS – Laboratory Information Management
System
> CMMS – Computerized Maintenance Management System
> APS – Advanced Planning and Scheduling.
Our ambition is transforming your industrial system into a competitive advantage. In this context, the Information Systems of the Industrial Operations (ISIO) are one of the lever of performance improvement and value creation.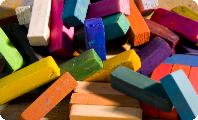 | | | | | |
| --- | --- | --- | --- | --- |
| Our offer | moventeam's approach | Our references | Our company | |