Consulting & Solutions for a performant and sustainable industry
Some examples of achievements

Various issues, differents approaches
moventeam CONSEIL INDUSTRIEL, société de conseil spécialisée dans l'accroissement de la performance des entreprises et organisations. moventeam, conseil industriel, performance industrielle, consulting, ingenierie, formation, logistique, supply chain, manufacturing, moventim, process reengineering, business, lean manufacturing, noventeam.
Aeronautical systems manufacturer
CHALLENGE: Increase the new Industrial Division's wareness of industrial scheduling and management principles to improve service quality and diminish stock levels
ACTION: Organisation of training days; analysis of a self-assessment questionnaire to help adapt communication.
Industrial equipment manufacturer
CHALLENGE: Définition and implementation of a production unit for an innovativ esystem (project: 70 million Euros, deadline: 36 months)
ACTION: Stage 1 - Completion of a Brief Preliminary Project incorporating all the necessary data: building, human resources, information systems, process, logistics, environment. Stage 2 - Development of a Detailed Preliminary Project and assistance with product/process industrialisation and installation of the production site.
Telecommunications network solutions manufacturer
CHALLENGE: Industrialise a new product range at a target cost
ACTION: Process analysis and optimisation, projection of volumes and de finition of the associated target system, identification of possible process adjustments and know-how transfer operation for managing the new industrial stakes.
FIGURES: +40% labour efficiency, -50% surface area employed.
Healthcare equipment manufacturer
CHALLENGE: To use the creation of a new site as an opportunity to reorganise the industrial system
ACTION: Diagnosis, identification of improvement potential, definition of the industrial strategy, design of the new site on the basis of the potential identified, implementation of action plans to ensure pre-move changes, implementation of the Lean Manufacturing concept in production (test lines), switch from a Make-to-Stock organisation to a Make-To-Order organisation.
FIGURES: improvement in inventories and work in progress, labour efficiency and ratio TO/sq.m.
Metal profile manufacturer
CHALLENGE: Application of Lean Manufacturing principles to production production workshops flows
ACTION: Diagnosis, improvement plan and guidance
FIGURES: +15% productivity, -25% surface area employed, WIP and product throughput time divided by 5
Pipework systems manufacturer
CHALLENGE: Improvement of the logistics capacity, integrating a three-year growth plan.
ACTION: Diagnosis, implementation of action plans (from strategy to activity coordination, broken down into short-, medium- and long-term), reorganisation of flows, ABC analysis of product references, reorganisation of the picking operation, supervision of the logistics platform extension.
FIGURES: +25% storage capacity, -30% internal logistics movements, improvement of Customer Service Quality (+4 points), reduction in the stockout rate (-2 points).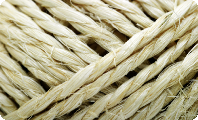 | | | | | |
| --- | --- | --- | --- | --- |
| Our offer | moventeam's approach | Our references | Our company | |